Beyond compare is an intelligent tool for comparing folders and files. With simple and powerful commands and operations, beyond compare can open a high-quality comparison experience, find out the differences you are interested in, merge changes, then synchronize files and generate reports. Next, I will introduce to you the features of beyond compare software.
Compare files, folders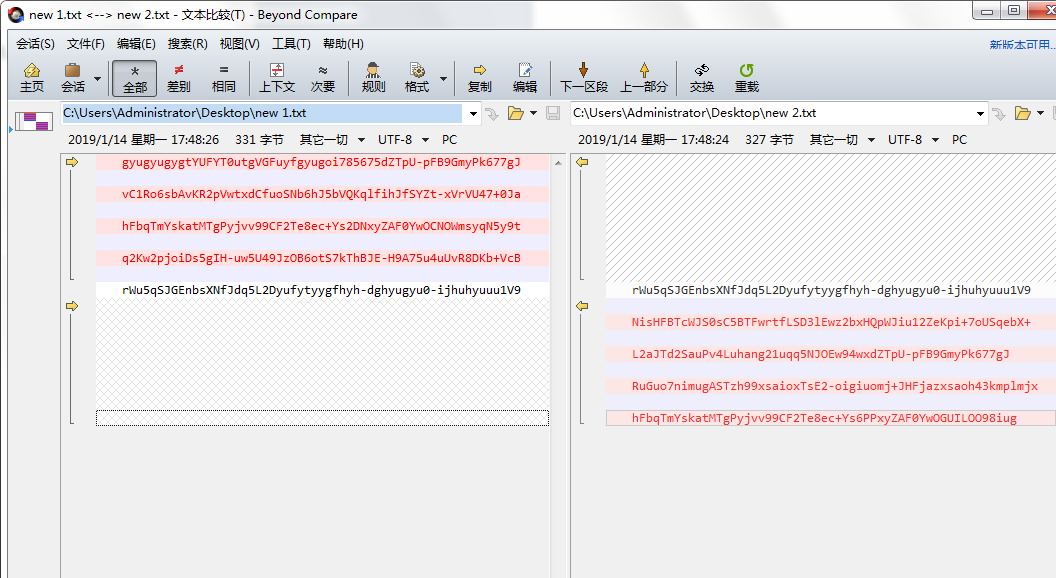 Beyond compare software can efficiently compare the entire drive and folder, check the file size and modification time. It can completely verify each file byte by byte to ensure that the differences between files are accurately found, and the software has a powerful filtering function that can ignore secondary differences, allowing you to see only the content you are interested in.
When comparing the differences between text files, you can use syntax highlighting and comparison rule adjustment to view and edit. Word documents, Adobe and PDF files can also be compared but cannot be edited. Data files, executable and binary files, and image files all have dedicated viewers.
官方网站:https://www.beyondcompare.cc/